I was so excited when I bought these that I had to bombard you with hundreds of pictures of me wearing them, haha. I've wanted these shades since last summer and when I posted about them a month or so ago saying how I loved them but they were so expensive I was over the moon when a reader sent me a link to them HALF OFF. Unfortunately they're no longer available from Zalando (where I bought them) but as I mentioned in my Wayfarer post, keep an eye on that site cause they have some amazing flash sales and products come in and out of stock all the time.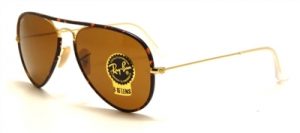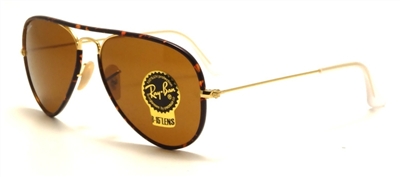 I always wanted a pair of Ray-Bans but had decided I was too clumsy to spend big money on something so flimsy.. especially the aviators so I'd resigned myself to Primark specials. There's nothing wrong with my £1 pairs but they never sit QUITE right and for the life of me I couldn't find a knock off of these mirrored blue ones.. and I looked EVERYWHERE! Had I found a pair I may not have jumped quite so quickly at the deal when I saw it but as I hadn't they were still the elusive pair that got away and I couldn't resist. I'm happy to report that I was NOT disappointed once I got my hands on them, they're light but they definitely FEEL more substantial than my cheapo pairs. I'm yet to drop them and thus far I've been very good about putting them back in their 'house' but I am very nervous that 1. I could bend/break the frames and 2. I could scratch the mirrored lenses. Fingers crossed the extra money I did a lot of research before buying and people do say they hold up far better than your average so I'm keeping my fingers crossed.
If you're Ray-Ban fans or looking to get into a new pair of Aviators, well this is a must check-out item that was just released. The new FULL COLOR Aviators are AWESOME. No other way to describe them, really. With the look of the classic Aviators, the new full color Aviators provide a new fresh look to these classic babies.
So now I have the pair of my dreams and the less ostentatious tortoise Wayfarers.. I still need a regular pair of aviators, right? hehe.. you think I'm kidding..